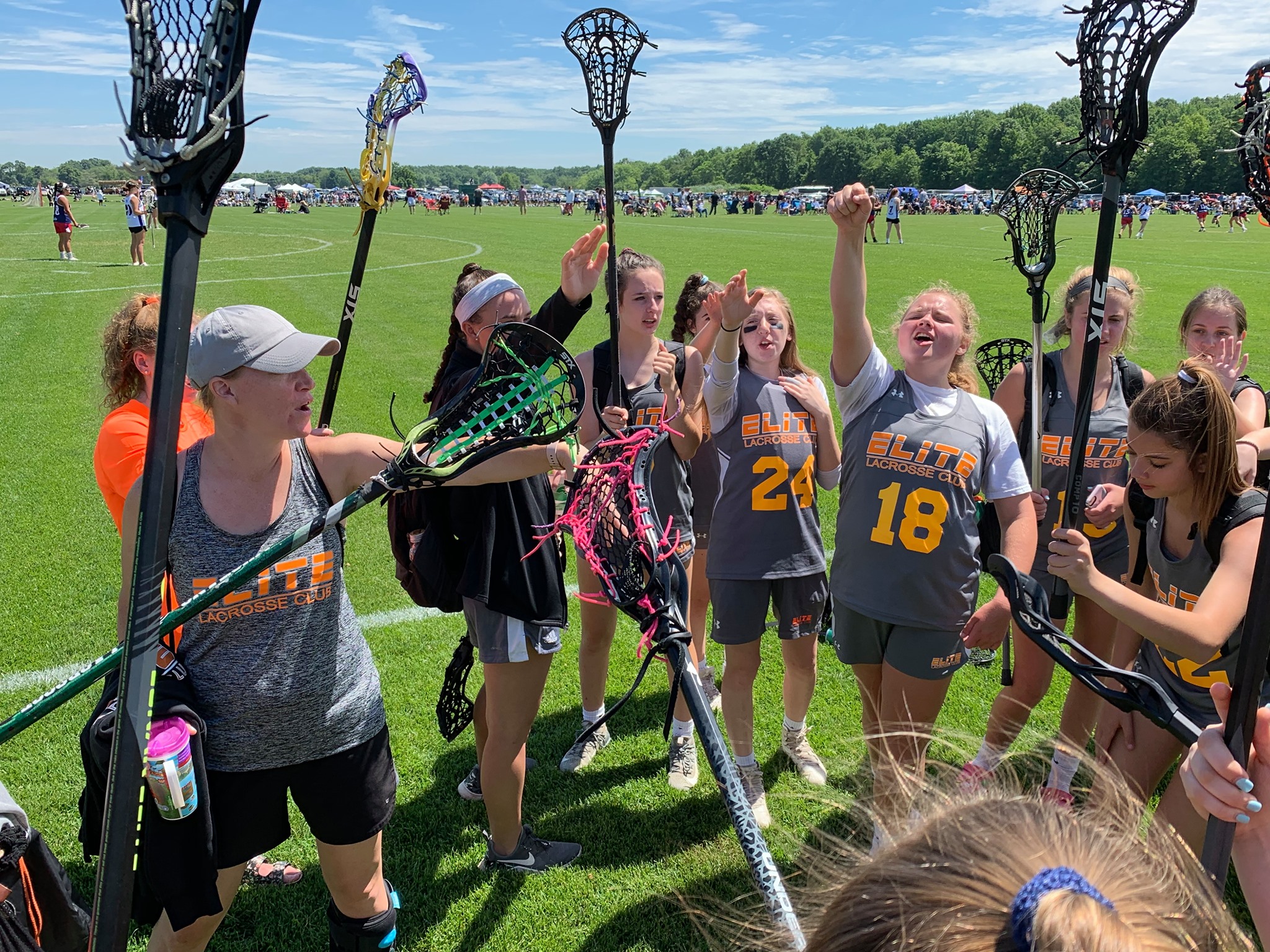 Elite Lacrosse Club's Mission and Philosophy:
Elite LC is a club lacrosse team that is dedicated to developing and promoting the talents of youth and high school girls' lacrosse players from the Harford, Cecil and Baltimore Counties. We are a dedicated staff of experienced coaches, committed to training and encouraging our student-athletes to the best of their potential, both on and off the field. Elite LC provides student-athletes with high level coaching which helps develop players' lacrosse skills as well as their athletic mindset in an energetic and positive environment. We believe our student-athletes should experience a fun TEAM sport environment, not just a showcase for individuals. That said, we understand the recruiting side of club play and are committed to helping our players find a collegiate home for lacrosse, regardless of the level. We are passionate about the game and we want to make sure every one of our student-athletes competes to the best of their ability with the same passion.
Elite LC will achieve its mission by:
Providing a fair opportunity for our student-athletes to compete within a lacrosse organization that allows its players to continue to develop skills within a competitive atmosphere.

Helping the athletes of the Club develop leadership skills, good sportsmanship, and a love of the game of lacrosse.

Helping develop player skills by coordinating practices and instructional sessions with skilled coaches.

Providing the opportunity to learn sportsmanship, responsibility, dedication, self-discipline and team participation, while training with peers and competing at above average ability levels

Providing opportunities for our student-athletes to compete against club teams in both local and regional tournaments and showcases.

Assisting student-athletes who wish to play lacrosse at the collegiate level gain appropriate visibility to the college recruiting process and providing players and their parents a resource to help evaluate post-high school lacrosse opportunities and options.
Elite's mission and philosophy supports the belief that our student-athletes will become better equipped to cope with life's challenges in a disciplined and constructive way - something that will prove to be valuable to them as they grow and face the challenges of life.